Bonita Springs Senior Care Solutions to Meet Your Unique Needs
Today, there are many wonderful, safe, and expert care options available for elderly loved ones, but narrowing down Bonita Springs senior living choices and making the right one can be daunting. It's important to know you don't need to do so alone!
Senior Care Authority is here to help. Whether you're looking for an assisted living facility, a memory care or skilled nursing facility, or you just want to research some possible options, our Certified Senior Advisors and Certified Dementia Practitioners can help you make the right decision based on your needs, resources, and goals. We can provide you with the compassion and expertise you need when you need it most.
Schedule a Consultation
Our Bonita Springs Senior Living Consultants Can Help You With:
Placement Assistance:
Our Certified Senior Advisors have comprehensive knowledge and experience with all facets of senior living, from independent living situations to assisted living homes and memory care communities and can help you choose the perfect placement for your loved one.
Senior Care Consulting:
Senior care can be a multifaceted responsibility, and families often need help with challenging transitions, endless decision making, or navigating a complex healthcare system. Our Bonita Springs senior care consulting can help facilitate the process.
Advocacy
Oftentimes, families must try to digest critical information from a variety of sources, and it can become overwhelming and almost impossible to sort out what you need to know. An advocate can be a good ally to have, especially when things get complicated and decisions must be made.
Family Coaching:
A third party outside the emotional landscape of your family during tough decision making can be a tremendous benefit. A coach can help make sure everyone is heard and seen and that people are treated fairly, even if you don't all agree. Your coach can help your family find consensus when it needs it most.
Corporate Caregiver Support
This program provides a local single point of contact for all guidance and resources available to your employees. Our Certified Senior Advisors are seasoned practitioners passionate about working with families to help navigate difficult decisions and finding workable solutions to caregiving dilemmas.
Schedule a Consultation
Our Thorough and Compassionate Process Makes Us a Leading Bonita Springs Senior Living Consultant
It begins with one-on-one guidance and continues with ongoing support. Throughout the process of defining your needs and goals, coming up with a unique plan, and selecting the right living arrangement for your loved one, you can count on us to offer support and expertise every step of the way. Why make this journey alone when you don't have to?
Once care has been established, we'll follow up to ensure your expectations and the comfort and safety needs of your loved one are being met. We can also help you identify other resources, such as attorneys, in-home care professionals, fiduciaries, day programs, moving specialists, and more.
The fact is, when it comes to helping you make the right decisions for the care of your senior loved one, our Certified Senior Advisors are without equal. We pride ourselves on having the most well-trained senior placement professionals in the industry. In addition to attending ongoing seminars and presentations by professionals in related and complementary services, we require all Senior Care Authority franchisees to acquire the prestigious Certified Senior Advisor and Certified Dementia Practitioner designations.
Schedule a Consultation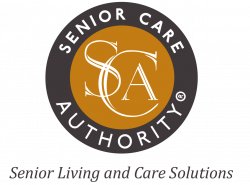 Find Assisted Living Homes in Bonita Springs, FL
Helping You to Find the Best Assisted Living Homes in Bonita Springs, FL
There is no cost to families for Cynthia Perthuis's placement services. Cynthia spends much of her time touring and reviewing local living communities – including assisted living, independent living, dementia and memory care, and residential care homes in Bonita Springs, FL area. She then meets one-on-one with families to assess their needs. Cynthia accompanies families on tours of pre-approved facilities, assists them with their negotiations and paperwork, and follows up once your loved ones have moved in.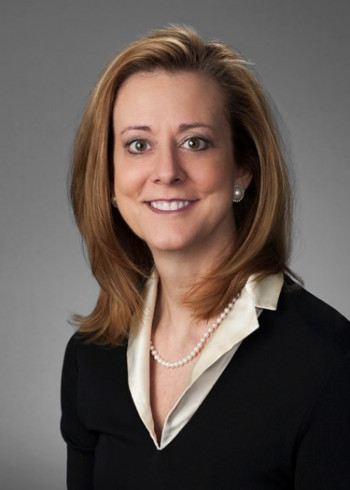 Rating: 4.5
AVERAGE RATING:
out of 10 ratings
Facts about Bonita Springs, FL
by Wikipedia
Bonita Springs is a city in Lee County, Florida, United States. The population was 43,914 at the 2010 census. It is part of the Cape Coral-Fort Myers, Florida Metropolitan Statistical Area, on the state's southwest coast.
Demographics
As of the census of 2010, there were 43,914 people living in the city. Household data and density data have not yet been released, but as of the 2009 census estimate, there are 19,233 households, and 12,974 families living in the city.
There were 19,233 households in 2009 out of which 16.7% had children under the age of 18 living with them, 61.2% were married couples living together, 4.1% had a female householder with no husband present, and 32.5% were non-families. 27.1% of all households were made up of individuals and 11.6% had someone living alone who was 65 years of age or older. The average household size was 2.15 and the average family size was 2.55.
In 2000, the city the population was spread out with 13.9% under the age of 18, 5.9% from 18 to 24, 19.8% from 25 to 44, 28.8% from 45 to 64, and 31.7% who were 65 years of age or older. The median age was 54 years. For every 100 females, there were 104.6 males. For every 100 females age 18 and over, there were 103.9 males.
Find us on Google